Custom-Designed RV Storage Building in Washtenaw County MI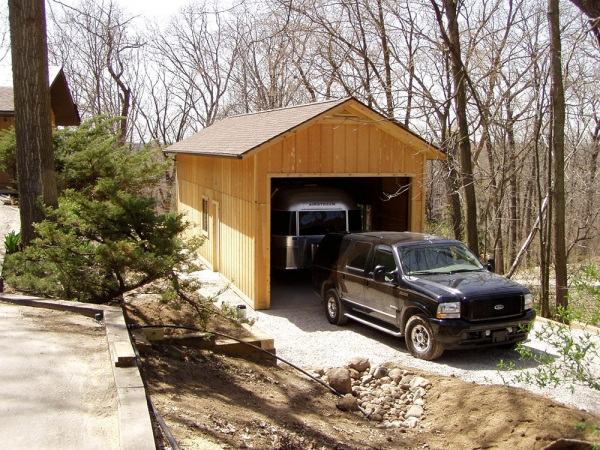 Burly Oak Builders is Washtenaw County MI's leading source for custom-built pole barns, horse barns, storage barns and garage spaces. Our barns are not built from kits or pre-fabricated. Every structure is custom built and designed to suit you. Your building design will be created in joint meetings with you and our team, where we work together to identify your desires and needs. We will then acquire the permits and perform all site work necessary to set a solid foundation for your new custom-built barn!
Our structures can be used for a variety of purposes including horse barns, riding arenas, training facilities, artist studios, workshops, offices, RV storage, and garages. Burly Oak Builders also offers home remodeling and additions construction services. From creating a unique design to the final handcrafted finishes, our expert craftsmen handle every aspect of building your perfect barn.
Our Commitment to Quality and Excellence Stand Strong
Burly Oak Builders is dedicated to providing you with excellence in customer service in everything that we do. Burly Oak Builders' experience in design and the detailed hand-drawn blueprints help us achieve a greater level of accuracy and concept realization. This, coupled with quality materials and craftsman who pay attention to every detail, ensures you of a job we will all be proud of. We believe customer service should always come first.
Washtenaw County MI's Leader in Custom-Designed RV Storage
Whether you're looking to add a horse barn, workshop, garage, or artist studio to your property, a custom pole building designed by a high-quality pole barn building company can meet all your requirements with stylish design and quality materials. While many pole barn builders rely on pre-fab construction, we believe that only a wholly custom approach can achieve true customer satisfaction. From design to execution, Burly Oak Builders places an emphasis on excellence in both customer service and workmanship.
RV Storage
---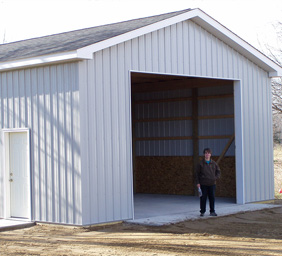 Shielding your RV from the elements of nature is crucial for protecting your investment from the detrimental effects of rain, snow, and hail. The design and construction team at Burly Oak Builders works directly with every customer to create an RV storage building that fulfills all of the customer's needs. Whether you're looking to store just your RV or you would like to build in additional space to park another vehicle, Burly Oak Builders can design the perfect pole building for you.
View Our RV Storage Barns
---
Hear what some of our satisfied customers have said about our work!
As an engineer, I'm am extremely picky about quality. Really, really picky. As a horse lover since I was a little girl, I've had 40+ years to dream up the perfect horse barn. Burly Oak Builders built that dream barn and with exceptional quality and attention to detail.

My barn has been through three Michigan winters and summers and nothing has shifted, settled, cracked or shrunk. Nothing has loosened. Nothing has broken. Truly, it's an exceptionally well-constructed barn. Who takes the time to bevel the edge on every board that horse may rub against? Burly Oak did. Who puts baseboard molding in a tack room? Burly Oak. Who builds staircase railings that look like they should be in a home instead of a barn? Burly Oak. Who installed feed buckets, cut and laid rubber stall mats, installed grill work, french drains and built and installed steel framed dutch doors? That too, would be Burly Oak Builders.

Burly Oak was very accommodating of my desire to purchase particular items to make my barn that of my dreams and Rich was a dream to work with. He discussed every change order with me and gave me very fair quotes for each one so there were no surprises in the end. His crew is professional, courteous and kind. And, they clean up after themselves! Thoroughly!

My husband used to be a builder / woodworker and nobody can ever build anything to his standards. Except Burly Oak. He couldn't find any issues with their workmanship or the materials used. When we build another barn in the near future, Burly Oak Builders will be the only business that will be quoting the job.

Honestly, if I had internet in my barn, I'd never leave it! Thanks Rich & Team! Linda S., South Lyon, MI
---
From design to execution, Burly Oak Builders places an emphasis on excellence in both customer service and workmanship. We can build custom barns, garage spaces, home additions and more. Contact us today to schedule your free consultation and estimate!